About
BizFuel is a full-service digital marketing agency dedicated to helping small businesses succeed online.
We help businesses like yours increase online visibility and drive qualified leads to your sales team. With our proven approach, we'll help you acquire more customers, grow your business, and achieve success.
Our Services
Work With Us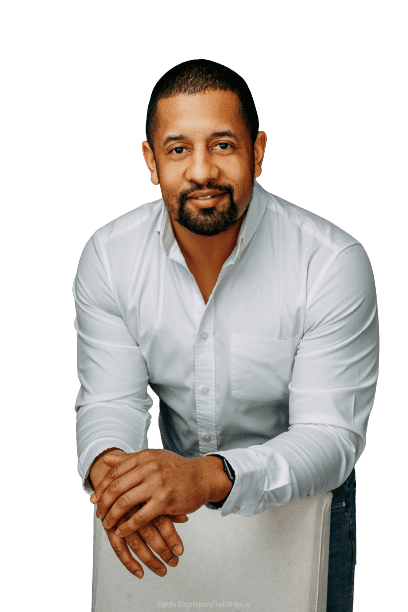 Hello, I'm Bronson, and I'm the Founder and CEO of BizFuel.
I have over 19 years of sales and marketing experience, and I've had the pleasure of working with many businesses—from local to e-commerce and SaaS. After several years working at a few digital agencies, I branched out as a freelancer.
At first, I mainly focused on helping small businesses with their search and social ads. As I worked with more and more business owners, I realized they needed help with more than just advertising. They needed a comprehensive solution that covered all aspects of their digital marketing. So I launched BizFuel.
We're a team of highly specialized digital marketing experts. Our team can handle everything from digital ads to SEO and any new channels the future brings. We stay ahead of the curve by following digital marketing trends and technologies.
We get results.
We've got the knowledge and experience in the online marketplace to know what works and what doesn't. We're on the cutting edge of new and innovative marketing programs to help our clients get the best results.
We've worked with all types of businesses, so we're able to provide insights into new strategies for your business. We understand the importance of tracking and reporting for optimizing business growth. We work with you to develop a comprehensive strategy that will make your business the most obvious choice in your market.
More leads.
More customers.
More revenue.
Expert Team
We are experts—people who have been doing this for a long time and know all the ins and outs of digital marketing and advertising. We bring a level of expertise and knowledge to the table that you may not have in-house.
Fresh Perspective
We can bring a fresh perspective to your business. Our agency can provide a new point of view and help you identify new opportunities or areas for improvement that you might not have thought of on your own.
Save Time & Money
By working with our agency, you'll be able to focus on the day-to-day operations of your business while leaving the marketing to the experts. This will save you time and money in the long run.
Custom Solutions
Our agency will help you scale your efforts up or down as needed. Whether you're a small business just starting or a large enterprise looking to take things to the next level, our agency can help you get there.
Monday - Friday 9:00 AM to 5:00 PM Eastern Time
150 King Street West
Suite 241
Toronto, ON M5H 1J9